Dennis Tree Service provides stump grinding and wood chipping service to homes and businesses in the central Alabama area. Our experienced stump removal service will provide prompt and quality service. After the job is finished, we will do complete yard clean up--it will be as if our equipment was never on your property.  
Stump removal is relatively quick and cost-effective. Our stump grinders will reduce the stump and roots to small wood chips which creates a natural mulch that can be used for landscaping, gardening, restoration, and cultivation. The technique used varies depending on the size of the stump, and our experts understand all varieties of trees and types of tree stumps.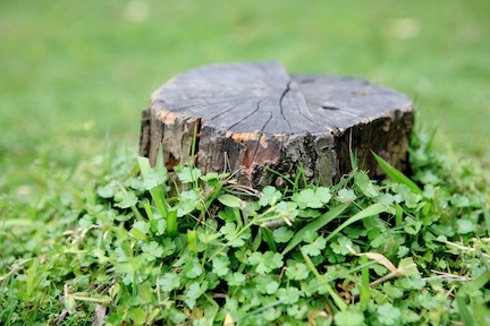 After cutting down a tree, the remaining stump can become infected with wood decay fungi which can infect surrounding soil and plant life. Dried out roots and stumps can become infested with termites and other harmful insects. Stumps can also be a health risk because they can cause root exposure, cave-ins, and sink holes.
No matter the size or age or the stump, we have the proper equipment and experience to remove it. Contact us today for more information.